Travel (see discount codes)
Denver International Airport
Denver International Airport (DEN) is only an hour from Colorado Springs and great for those who want to enjoy a view of the Rockies on their way.
If you are flying from the West (SEA, SFO), please use the following Discount Code with Alaska Airlines: ECMZ506. Those travelling to/from Denver from September 7th through the 21st will save 5-10%.
Colorado Springs Airport
The Colorado Springs Airport (COS) is just 20 minutes from downtown, a convenient option for guests flying in from out of town.
Transportation
Shuttle / Ride Service
Shuttles or Uber Event codes will be provided for trips to/from the HyattPlace and Marriott for Friday's Welcome Party and Saturday's Wedding festivities.
Accommodations
Colorado Springs Marriott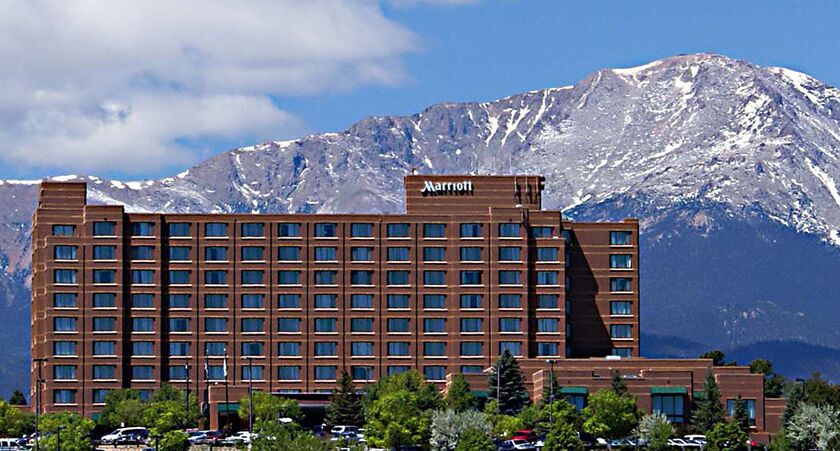 5580 Tech Center Dr, Colorado Springs, Colorado
1-800-932-2151

Rooms are now available at the Colorado Springs Marriott (King or Dbl-Dbl; $179/night) under the name "Livingston/Castle Wedding". Please reserve as soon as possible (as space is limited) and before August 13th.
The Marriott is approximately a 10 minute drive from the wedding venue and 15 minute drive to The Broadmoor (Friday Welcome Party venue).
To book, please call the number above and reference our group name, or simply follow the link to Marriott booking page below.
Garden of the Gods Club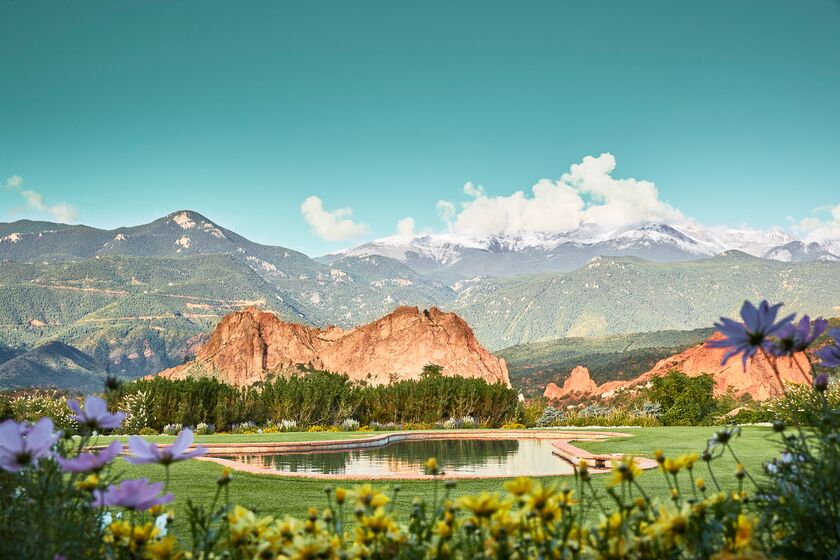 3320 Mesa Road, Colorado Springs, Colorado
719-632-5541

Our wedding venue offers accommodations on site (various Club & Cottage rooms; $349/night). We have reserved a limited number of rooms under the following group name:
Livingston / Castle Wedding Room Block (Code: LIVCASWRB)

From Garden of the Gods Club, The Broadmoor (Friday Welcome Party venue) is a 20 minute drive.
To book, please call the number above or email fdesk@ggclub.com. Please reference our room block and your desired room type ("Club King" with pullout bed or "Club Double Queen").
Hyatt Place Colorado Springs
503 West Garden of the Gods Road, Colorado Springs, Colorado
(719) 265-9385

The Hyatt Place is a convenient hotel option close to our venues. As of May 21st, only single night reservations remain for Friday or Saturday, but there is no availability for two-night stays.
To book, please use the link below or call the number above. Use group code "G-LIVC"
The Broadmoor
1 Lake Avenue, Colorado Springs, Colorado
(855) 634-7711

The historic Broadmoor hotel is a must-see for visitors to Colorado Springs. Our Friday Welcome Party will take place at the Donald Ross Room at The Broadmoor, and you are welcome to spend your weekend in their lovely accommodations. Call the number above or visit their website to book.
Things to Do
Golf at the Broadmoor
1 Lake Avenue, Colorado Springs, Colorado

Three 18-hole courses: East, West and Mountain. The 2018 U.S. Senior Open will be held at the end of June on the Donald Ross-designed East course.
The Broadmoor Seven Falls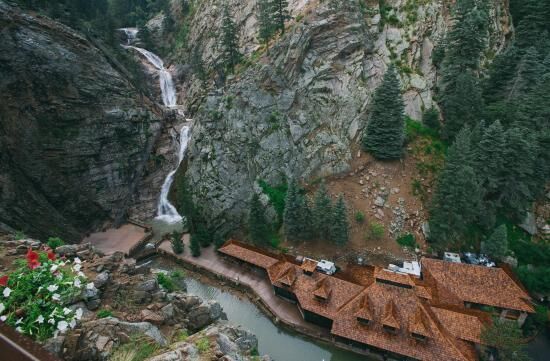 6 Lake Avenue, Colorado Springs, Colorado

The Broadmoor Seven Falls is a series of seven cascading waterfalls of South Cheyenne Creek in Colorado Springs. The park and waterfalls are a short walk from The Broadmoor.
Air Force Academy Visitor Center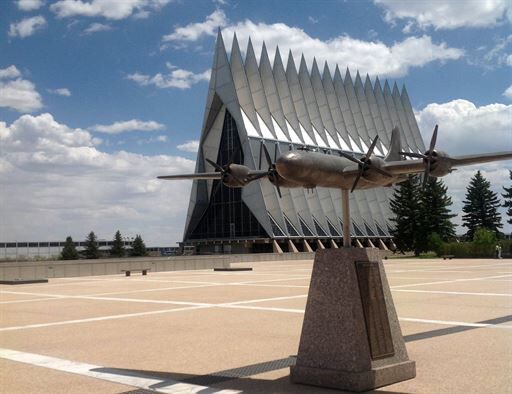 2346 Academy Drive, U.S. Air Force Academy, Colorado

Visit campus to view memorials and the Cadet Chapel, named a U.S. National Historic Landmark in 2004.
North Cheyenne Cañon Park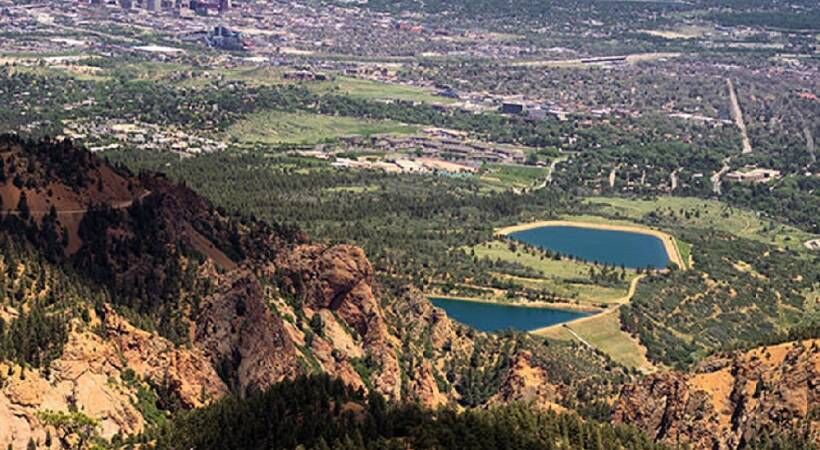 2120 South Cheyenne Canyon Road, Colorado Springs, Colorado

Dozens of miles of trails for hiking, mountain biking or horseback riding. There is also a nature center, botanical reserve and picnic areas.
National Museum of World War II Aviation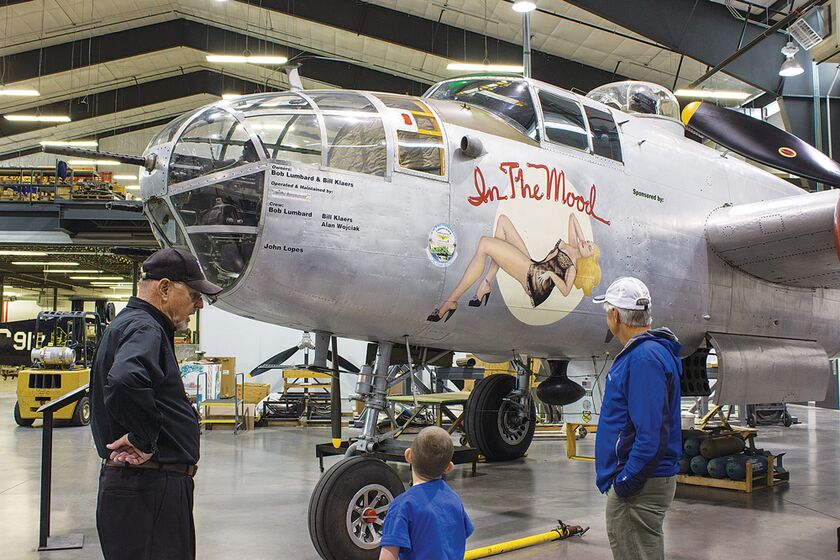 755 Aviation Way, Colorado Springs, Colorado

See restored planes and vintage WWII aircraft. There are tours available (allow 2-2.5 hours) or you can wander through on your own. The museum includes a flight simulator and propeller factory. Visit the museum any day of the week except Sunday.
Pikes Peak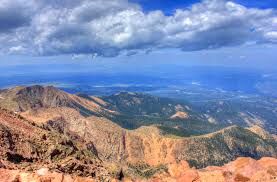 Pikes Peak, Colorado 80809, USA

Pikes Peak – America's Mountain attracts more than 500,000 visitors every year, making it the most visited peak in North America. Popular routes up Pikes Peak include hiking up Barr Trail, driving via Pikes Peak Highway, or taking a ride up the Broadmoor's Pikes Peak Cog Railway.
Fishing in Pikes Peak Reservoirs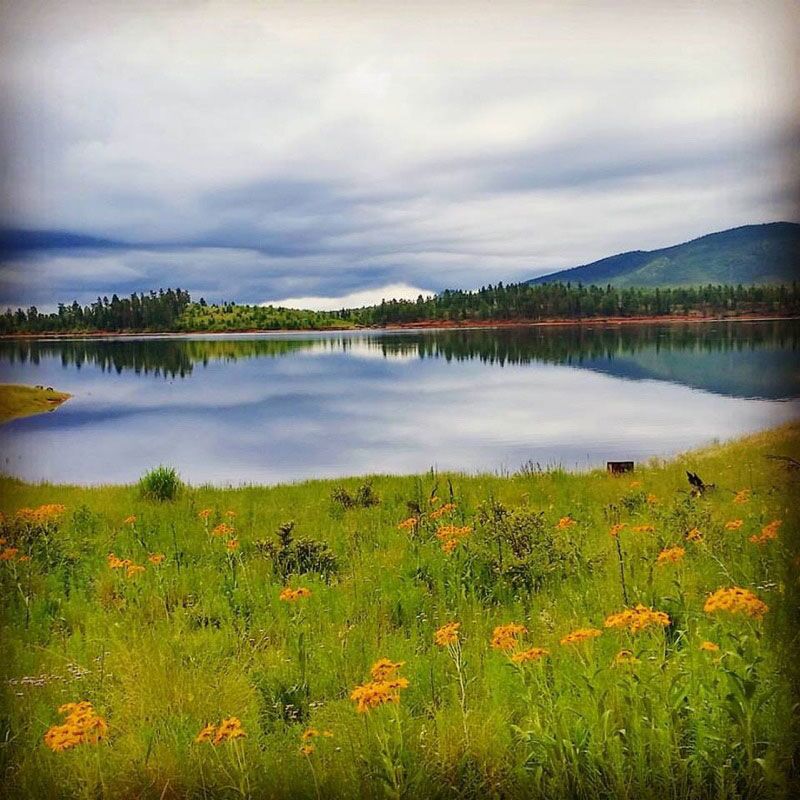 Whether you're a constant caster, a fly-fishing wader or a shoreline snoozer, there's a body of water filled with fish just waiting for your lure skills to entice them to bite.
Cheyenne Mountain Zoo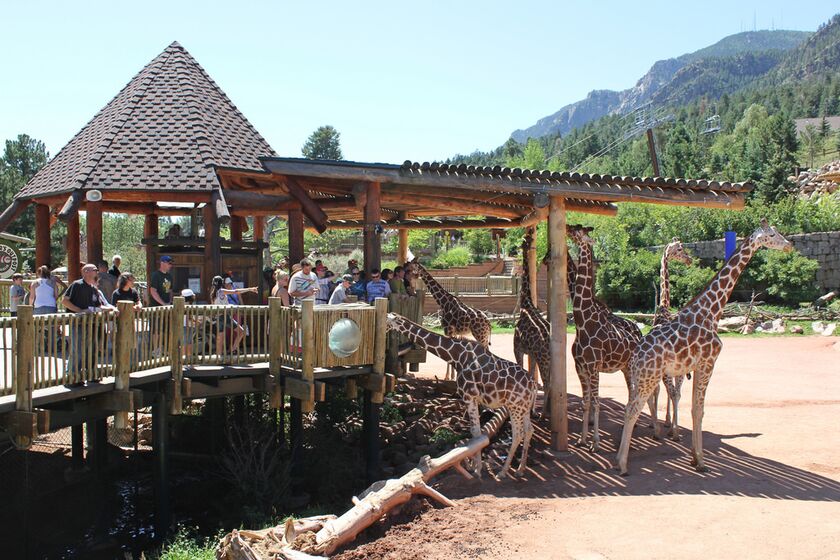 125 Clubhouse Dr, Colorado Springs, CO 80906, USA

Cheyenne Mountain Zoo's 146 picturesque acres are home to over 750 animals of every variety. With its distinctive mountainside setting at an elevation of 6,714— and over 170 species of wild animals, engaging exhibits and irresistible attractions, at Cheyenne Mountain Zoo the wonders of the wild are just a short trip away!
Red Rock Canyon Open Space

3550 W High St, Colorado Springs, CO 80904, USA

Red Rock Canyon is characterized by a series of canyons and ridges sculpted by erosion of the area's uplifted rock strata. The ridges and canyons offer beautiful views and sheltered enclaves for inspiration, varied terrain for recreation, and a 240 million year slice of sedimentary geology for education.
Downtown, Colorado Springs, CO, USA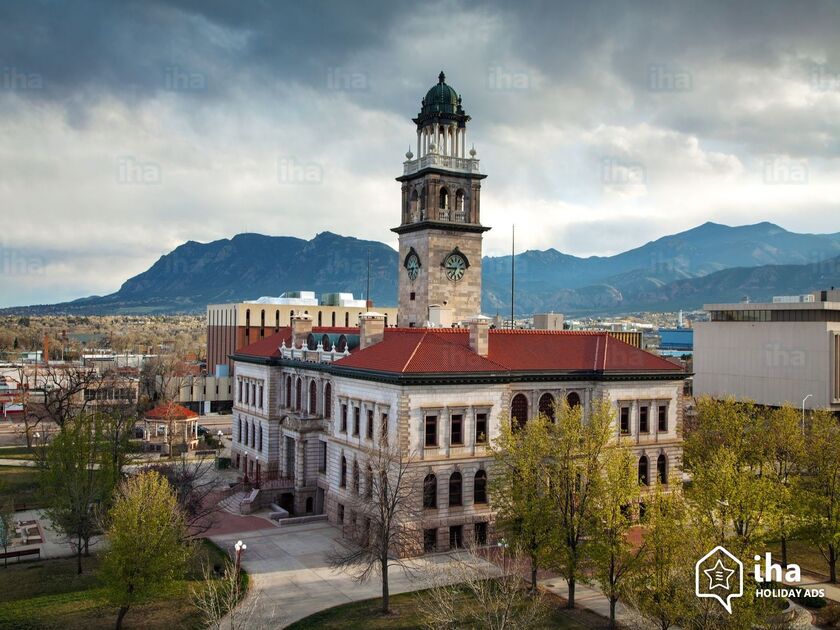 Wide, tree-lined streets are home to an intriguing mix of traditional and architectural styles. Streets running east/west are named for regional rivers, while the north/south streets are named for regional mountain ranges.